Click here to hide/show all PayPerPost ads below
Thursday, November 30, 2006...
Bestest Blog of the Day: 11/30/2006 [-]
Alchemy Anyone?
...a review by Serena from
"Life Is Falling to Pieces: An Illustrated Journal"
(Editor's note: I was so happy when Serena sent me this review, I have wanted this blog to win for a long time, but I couldn't find the time to give it a detailed review like it deserves. I think Serena has done Mr. Slaghammer justice and I think you'll agree...Enjoy!)
In his profile, Slaghammer claims to be a carbon-based life form. I might almost believe him if it weren't for my strong suspicions that he might composed of something else. You wanna know what else is something else? His blog!
Alchemy Anyone?
is a highly entertaining blog that is seriously worth your time. His posts vary from comical
photo
commentary
to elaborate stories from his youth. Check out his reflections on
religion,
the purity of women
, and
food
. A particularly funny (and informative) one is his take on the dreaded
prostate exam!
Not to be missed. (Insert evil laughter.)
Slaghammer is also a talented
artist
; you can check out some of his awesome works
here
,
here
, and
here
. Honestly, I was quite surprised when I realized that
Alchemy Anyone?
had yet to be named Bestest Blog of the Day. It's a long overdue honor.
So check out
Alchemy Anyone?
and let him know that the
Bestest Blog
sent ya!
posted by Bobby Griffin @
12:12 PM


[-]
Online Coupons [PPP] [-]
The following is a PayPerPost advertisement...scroll down for more posts
I mentioned the other day about Black Friday and Cyber Money having come and gone already. It's going quick this year isn't it? This means that you should officially be thinking about what to buy your loved ones (and not so loved ones for Christmas). Me, I like to do a lot of my shopping online, so, I am always looking for online
coupons
to save me a little bit of money on things that I might be buying regardless. I'll probably buy a lot of stuff from Best Buy with my McDonald's Monopoly Best Buy Bucks, so I'll certainly check out some
Best Buy online coupons
!
posted by Bobby Griffin @
1:18 AM


[-]
Last chance! [-]
Only about 2 hours left on my
eBay Auction
for "Bestest Blog of the Month." That sets it to end at about 9PM EST. Get it now or wait until 2007 for the next go around!
posted by Bobby Griffin @
12:53 AM


[-]
Money Saving [PPP] [-]
The following is a PayPerPost advertisement...scroll down for more posts
Saving money is such a very, very hard thing to do? Why is that you ask? It's so very, very much fun to spend it! Well, I would like to think that, especially for my age, that I am a pretty good money saver already. I have my goal in mind (a nice house in the not so distant future), and that keeps me going. So, when I checked out this site called the Thrifty Scot, I was pleased to see that I already do some of the tips they offer. And, they do offer a lot of tips... on categories like
credit cards
,
loans
,
remortgages
,
bank accounts
, and
home insurance
. So, check them out if you want some help turning what you already have into more. Do more with the money you have!
posted by Bobby Griffin @
12:13 AM


[-]
Wednesday, November 29, 2006...
Bestest Blog of the Day: 11/29/2006 [-]
From the Bottom Up
Well, Black Friday and Cyber Monday have come and gone, so the Christmas season is finally here. It appears that the biggest must-haves this year will be the new gaming consoles the Nintendo Wii and the Playstation 3. With this in mind, I thought it would be apropos to feature a blog that is all about video games.
Lord Mephistar
and
Lord Brillulus
run this blog together. They must be doing a pretty good job, because one of their recent
reviews for the "Mortal Kombat Armageddon"
was
published on a very popular gaming site
. Kudos you guys!
Meph and Brill were lucky enough to get their hands on a Nintendo Wii. Of course, they had a
lot to say about it
...mostly positive and I would have to agree! My brother-in-law actually got it already as well and I had the chance to play it over Thanksgiving. It's pretty kickass!
Besides the interesting and informative gaming reviews, they also have a bunch of posts that are related to gaming, but not necessarily reviews. Like this
interesting artwork of Mario
...or this
cool video about online game cheaters
...or
this funny series of
posts about why they dislike
the most popular gaming
site on the net
.
So, if you're a fan of video games (and in this day and age, I think we all pretty much are on some level...especially if you are a computer user which you clearly are since you are reading my blog!)...well then head on over and check out
"From the Bottom Up"
and tell the Lords that the
Bestest Blog Directory
sent ya!
posted by Bobby Griffin @
10:37 PM


[-]
Lifeknot [PPP] [-]
The following is a PayPerPost advertisement...scroll down for more posts
Lifeknot has these cool gadgets that you can add to your personalized google search pages. If you have a google/gmail account, they can try and make your search results even better by gathering data about you. It seems like a cool way to
Meet new friends
. You search by interest, like mountain climbing or skiing or beekeeping...or you can just click "shuffle" and find random activities. Maybe find your next new favorite hobby. Seems like a great idea...I love new cool internet gadgets...I can't get enough of them!
posted by Bobby Griffin @
9:20 PM


[-]
Bestest Blog of the Day: 11/28/2006 [-]
My Marrakesh
...a review by
Mimi Lenox from Mimi Writes

Where can one find belly dancers, exotic cuisine and Rapunzel-like towers all in one blog? Welcome to Maryam's place. At the beginning of a strange and magical odyssey she writes......"
Once upon a time....in a kingdom far, far away (not kidding about the kingdom part) an American couple with two children decided to eschew any plans that they might have had for house with a white picket fence (do people still have those?) and move to a city that was not their own. This blog is their tale to make that city their home, to make it their Marrakesh."
And so they did.
You can find the heartwarming saga in beautiful detail on Maryam's enchanting blog called "My Marrakesh." Why Morocco?
Maryam, the writer, explains by q
uoting Winston Churchill
, learns how to deal with
House Insomnia
and persuades her architect husband to take up residence in the middle of an olive grove.
Intrigued? I was.
Although Maryam's site started out as a House/Decorating Blog, it has become much more. A visual artist in her own right and with a penchant for
pink Moroccan poufs,
you'll also find sumptuous displays of traditional cuisine
beautifully displayed
with
recipes galore
. Her site is not only well-written and witty, it's a
decorator's dream
.
But it isn't all flowing palm trees, charming bungalows and
peacock
feathers.
Maryam knows how to tell
a tale of peeling paint disaster
too. Did I mention
she's funny
? Poignant?
Down-to-earth?
All of those things. And mindfully conscious of life's most precious gifts right in front of her.
Read this touching post dedicated to her sweetheart (that would be husband Chris)
who designed the fairytale tower she plans to work from. They both love the unique landscape of their countryside. Fig trees, olive trees, homeless critters, mountains.
According to Maryam, ..."the view out my office window was better than a double scoop of Ben and Jerry's ice cream."
And how many of us can say we have a flock of
sh
eep grazing in the backyard?
But Maryam's vision didn't stop there. One night, after entertaining guests in their Moroccan hideaway, inspiration struck.
They decided to design and build a guest house in Morocco.
With a little Barakah
- which is Arabic for "luck" - the journey continues and Maryam's dream is fast becoming
a reality
. And as all good plotlines go, she explains that b
itterness
,
doubt
and angst are part of her story too. Her blog is a chapter-by-chapter account of what happens when an artist and an architect decide to follow their passion.
It is a lovely tale.
Good things always happen to those who have a noble vision and purpose. Her family's hospitable spirit was the catalyst for
meeting award-winning artist Maria Noma Bliss,
whose painting you see here - a portrait she did of one American family in Morocco - Maryam's family.
This
"bemused tale"
of life in a faraway place is warmly penned and recaptured by this charming Egyptian-born woman. In a land of natural wonders and beauty, surrounded by exquisite things, Maryam spins a tale of one
magical boy
and a
little girl named Grace.
As I said, she knows what's important.
And what about her dream house?
Take a look
. This exquisite rendition of their enchanting Moroccan home is well on the way to becoming a finished reality
.
The real treasure, according to Maryam, is what's inside.
I just love a happy ending.
Don't forget to tell her that
Mimi
and
Bestest Blog of All-Time
sent you to her warm abode.
posted by Bobby Griffin @
8:04 PM


[-]
Gift of the Month [PPP] [-]
The following is a PayPerPost advertisement...scroll down for more posts
I think gift of the month clubs are such a good idea. Around Christmas, there is such a gift overload that you don't appreciate as much what you get. Where as if you get a gift come July or August still, it makes it that much better. Last year, I got my wife a candle of the month club, and each month they had a different smell. Flowers in the spring, pumpkin in October, you know the deal. So, check out this site that has such things to offer as a
Beer of the Month Club
...sounds good!
posted by Bobby Griffin @
6:18 PM


[-]
Tuesday, November 28, 2006...
eBay Auction [-]
My
eBay Auction
for "Bestest Blog of the Month" is still only at $10.50...less than 20% of what the winning bid from last month was! Due to the Thanksgiving holiday, I had to list the auction for only 5 days, instead of 7. So, act fast, before it's too late!
posted by Bobby Griffin @
1:28 PM


[-]
Wallhogs [PPP] [-]
The following is a PayPerPost advertisement...scroll down for more posts
So you've taken a picture with your digital camera. It's a nice one too, not just a junky one that will sit on your hard drive. So, what should you do with it? Print it out as a 4x6 on your photo printer? Nah...it's nicer than that. Goto Walmart or CVS and have them print it as an 8x10? Nah...it's nicer than that even! Well, how about going to
Wallhogs
.com and having it be 7 feet tall by 4 feet wide. Yes, that's right...FEET, not inches. All, this for less than $100, not a bad deal. I know what all my family is getting for Christmas...giant 7 feet by 4 feet pictures of me! And I'm gonna guilt trip them into hanging it in in a prominent place. Yeah...that'll show 'em!
posted by Bobby Griffin @
1:07 PM


[-]
RecipRoll [-]
These are all the blogs that link to me through Blogrolling.com...click here to
Blogroll Me!
if you haven't already. A link to this list will be going in my sidebar. Thanks everyone!
posted by Bobby Griffin @
9:07 AM


[-]
Professional Bull Riding [PPP] [-]
The following is a PayPerPost advertisement...scroll down for more posts
ESPN 2 is quickly becoming known as the channel for the alternative sports...the secondary sports if you will. For example, my favorite sports to watch on ESPN 2 is bowling. Though it may seem boring to most, I enjoy watching it. In college, however, my roommate's favorite alternative sport was bull riding. He was from the south and was very much into rodeos and the traditional southern sports like that. One thing he would never miss was the Professional Bull Riders World Finals (PBR Finals) in Las Vegas, NV. To him, this was like the superbowl of sports events (Luckily,
PBR Finals tickets
are slightly easier to come by). I watched it along with him and must admit it was pretty amusing. Though, I could definitely see the greater appeal to ACTUALLY being there. That must be awesome! Just the energy of the crowd and the ferociousness of the beast...that stuff doesn't translate as well over the TV. The same doesn't hold true for running with the bulls. Of course, this isn't in Las Vegas, but in Spain. People run along side hoards of dangerous bulls. That's not for me...that's more of an on TV thing, no extra appeal in being there...in fact LESS appeal. Yeah, I'll take bull riding over bull running any day, leave it to the professionals (which could in no way, shape, or form describe me, ha ha ha!)
posted by Bobby Griffin @
6:36 AM


[-]
Monday, November 27, 2006...
Bestest Blog of the Day: 11/27/2006 [-]
Mescaline Visions 4.0 (Beta)
...a review by Lizza from
I Am Woman, See Me Blog!
Some philosophers are not only funny, they're cool too. If you don't believe me, go read the Nubian Nerd's blog, where he proclaims that "professional philosophers fight global warming just by being cool!" He lives, works, and studies in
Scotland
, where he's also a celebrity of sorts.
So what kinds of thoughts whirl about in this philosopher's mind? Irreverent thoughts, that's what. For instance: his reasons for joining the ranks of the
immoral minority
and the Match.com profile he created for the
most famous carpenter in history
. But the Nubian Nerd has a sweet side to him, too: he's blogged about the
what and who of love
and some aspects of his relationship with the lovely Diane. Is this the reason that she loves him so? (And not just because he's extremely intelligent, hilariously funny, and unfairly blessed with some
big stuff
? Or so he says.)
I could go on and on, but I won't. You'll have to discover the highly entertaining and thought-provoking oddities of the man behind
Mescaline Visions 4.0 (Beta)
for yourself. Explore the archives, they're well worth it. And don't forget to mention that
Bestest Blog
sent you!
posted by Bobby Griffin @
11:48 PM


[-]
HP Digital Camera [-]
So, this is probably
the
coolest PayPerPost opportunity ever. $15
plus
the chance to win a new digital camera and photo printer. The directions say, and I quote, "the crazier the better!"
Judging by the context of the word crazy, I am assuming Ted (the PPP God for those not in the know) would mean either the 3rd or 6th
definition
(definition provided by
Dictionary.com
), that being "intensely enthusiastic; passionately excited" or "unusual; bizarre; singular."
Since there are sure to be lots of these zany, kooky, silly (synonyms courtesy of my brain...I bet you thought I was going to say
Thesaurus.com
) type of submissions, I thought I'd be creative and go for the first definition of crazy: "mentally deranged; demented; insane."
Demented is the exact word I would use to describe the (wo)man who
ruined my vacation
. Imagine this...a man and his wife plan a trip to Europe. Though not technically their honeymoon, they could not afford a real honeymoon right after their wedding, so they saved up for a year. They had never been to Europe, and would probably never be there again (at least not dragging around a bunch of little kids). To commemorate this wonderful vacation, the man bought his wife a flashy new HP
digital camera
for Christmas, and the wife bought her husband a sleek and sophisticated Sony digital camcorder for his birthday. They spent 10 days touring London, Paris, and Rome, taking over 500 pictures and 3 hours of video along the way.
They wake up the morning they are to return home. The wife hops into the shower, while the man turns on the TV, though he expects to find only Italian television much as he has found in days past. Surprisingly and unexpectedly, CNN is on! In English! Anderson Cooper is talking all about the terrorist threats on flights from London to the United States. His heart drops... That day, they are scheduled to fly from Rome to New York.......VIA LONDON! Still in shock, they arrive at the Rome airport to find there are a new set of very strict rules for airline baggage. Basically you can bring NOTHING onto the plane...so, the man and his wife were forced to check all 6 of their bags...one of which contains their newly bought
digital camera
and camcorder, a bag they surely would have carried on and held on tightly to during normal circumstances.
The man does the best he can to calm his wife on their flight from London to New York. He comes up with reasons why their plane would not be an ideal terrorist target to try and persuade her to relax...though on the inside he has trouble believing the reasons himself. Thankfully, after a lot of breath holding and tight hand squeezing, the 7 hour plane ride ends, safely terminating in the JFK airport.
The man and his wife are so happy to be alive, back in the good old US of A. They proceed to the baggage claim, where they are informed that they are doing an extra inspection of the luggage and it would take a bit longer than usual for their bags to come back. Finally, the bags started coming out. Out came their suitcase, one filled with dirty laundry...then another that could be described exactly the same. Then came a small bag full of toiletries and make-up. Then another filled with souvenirs for their families from Europe. Another came that had books and magazines that were meant to be read on the plane. Then nothing. For a long time nothing. Until finally an airport attendant informed the man and woman that their final bag had been "misplaced." If you're paying attention, you've already realized that this is the bag with the new
digital camera
and camcorder. 6 bags and the only one that had been "misplaced" was the one with the valuable electronics in it.
About a week of frustration and angry phone calls goes by, and the wife gets a call. Their bag had been found and was being delivered that afternoon. What great news! They waited patiently, excited to browse through the pictures and videos they had taken. The bag arrived and they quickly opened it. They undid the latch...undid the zipper...took out the camera bag that contained both items...undid the camera bag zipper...undid the camera bag velcro...and discovered that the bag was empty. Some
deranged
person had taken an opportunity where people were vulnerable and scared, and stole something that not only had an immense monetary value, but a great emotional value as well.
The man and his wife were devastated. The chances of them ever seeing those pictures were next to nothing now. They phoned the airlines and began the reimbursement process...though the cash value of the items was not what was most important to them. Waiting patiently to hear back about the reimbursement, the wife finds several articles in newspapers such as the "New York Times" citing some obscure federal airline regulation called the Montreal Convention that basically states that airlines cannot be held responsible for high priced items such as electronics or jewelry and that their airline would be bound by this law.
Well, let me tell you...that man was me (for some reason, it seemed more effective to tell it in the 3rd person). And that wife, was star of film and screen Ms. Sarah Jessica Parker (just kidding it was my wife). To this day, we have yet to be refunded for our loss! Now...isn't
that
CRAZY?
If I don't deserve to win a new (and might I add better) HP
digital camera
to replace our loss (and heartache), I don't know who does! (This post was brought to you by HP.)
posted by Bobby Griffin @
7:13 PM


[-]
Rerun Sunday: 11/26/2006 [-]
I Am Woman, See Me Blog
This
personal blog
comes to us from Lizza who hails from the Philippines.
Many (but not all) of her posts shed light on life in the Philippines. She mixes these excellent posts with the perfect blend of posts on other topics. Her posts are always short and to the point, yet still very informative.
One things I really find great about her site was a feature she does entitled
"Blogworld Saturday."
Here she takes a sampling of the blogs she links to and reads regularly and writes up a sentence or two about what kinds of things they wrote about that week. Many of
her
regular readers were very thankful for the awesome blogs Lizza has exposed them to. You could all learn a thing or two from this idea (and hopefully a few of you adopt it and give Lizza credit)...IF YOU FIND A BLOG YOU LIKE, LINK TO IT AND TELL OTHER PEOPLE ABOUT IT! After all, that's what I do here and that's what Lizza is doing on her blog, in her own unique format.
Finally, I just want to thank Lizza for her dedication to Bestest Blog. She has probably visited and left a comment on about 90% of the "Blogs of the Day" that I've done since she joined up. Plus, many of the blogs she writes about in "Blogworld Saturday" are ones she found right here. So, thank you Lizza!
Lizza has been so kind to so many of you, I hope you return the favor and go check out
"I Am Woman, See Me Blog"
. As always, let her know that "Bestest Blog" sent ya!
posted by Bobby Griffin @
8:51 AM


[-]
Health Supplements [PPP] [-]
The following is a PayPerPost advertisement...scroll down for more posts
I'm not the best chef. In fact I don't think the word chef would be a valid word to describe me. So, it goes without saying that I don't get all the nutrients that I should. Currently I am taking a vitamin recommended to me by a friend. But, for those of you without a nutriotist friend
N101 Nutrition
is a great place to research and purchase things to keep your body working well! Do you know how much potassium you should have every day? Do you know how much potassium you DO have every day? Do you even know which foods are the best sources of potassium? Who cares! Eat what you want and get your nutrients from an alternate source... don't ya want to be more like me? Hehe, I know you do!
posted by Bobby Griffin @
7:55 AM


[-]
Sunday, November 26, 2006...
The end of the month can only mean one thing... [-]
Time to
open up the bidding
for your rights to be named "Bestest Blog of the Month" for December 2006. The eBay auction starts at only a penny with no reserve! You get a nice big link at the top of my PR5 blog with a short description to with it. PLUS, for each dollar in your winning bid, I'll apply that towards your showing up in the
Random Blog
button...and at the end of the month, I'll take 10% of your winning bid and apply it towards becoming a
Premium Blog
. October's winner was so happy with the results, that he won again in November! However, peaking in at his blog, he's been busy with a new job, so it's doubtful that he'll be going for the win again in December...so it's your chance to steal it away. Again,
click here to check out the auction
.
posted by Bobby Griffin @
1:11 AM


[-]
Dealking [PPP] [-]
The following is a PayPerPost advertisement...scroll down for more posts
There are a ton (literally) of coupon and special offer sites out there. But how many can you say you've come across that offer you cash back on special deals?!? Well,
dealking.com
is one of those sites...so now you can say you've seen at least one. Probably their best offer is the mobile phone deal, but hey, I'm a sucker for mobile phones...so check it out for yourself and see if there isn't a deal that better suits you.
posted by Bobby Griffin @
12:26 AM


[-]
Saturday, November 25, 2006...
Add your link! [-]
If you'd like to exchange links with me, that'd be great! It increases both our traffic and search rankings.
Click here
for the full details.
If you've already exchanged links with me but you still want more, add your link to the list below and check out the people already on the list. This is my new weekend thing, host a little place where people can easily find other blogs to exchange with.
posted by Bobby Griffin @
11:05 AM


[-]
Internet Marking EBook [PPP] [-]
The following is a PayPerPost advertisement...scroll down for more posts
This is cool, a PayPerPost opportunity about something I am very interested in and have specifically heard of. One of my friends has read this EBook about how to
make money online
with affiliate ads and he said it was very informative. Affiliates aren't really my cup of tea here at my site, but he has really made them work for his (especially Amazon.com). He said that there are a lot of "get rich quick" books out there, but that this one is a bit more realistic...outlining a series of practical steps to get a successful site up and running. Don't expect to make $10,000 your first month, but don't outrule it after a year either. Practicality is the name of the game when you are looking for a plan to make money on the internet, that's for sure.
posted by Bobby Griffin @
11:01 AM


[-]
Javascript Book [-]
I just ordered a javascript book on Amazon. Being that I already know regular java, learning javascript should be a snap. Then, watch out for new features!!
posted by Bobby Griffin @
4:54 AM


[-]
Custom Photos [-]
The following is a PayPerPost advertisement...scroll down for more posts
Christmas Time is just around the corner, so I thought I'd inform you guys about this
Custom Photo Gifts
website. This is a great way for you to personalize a gift for a loved one (much better than the generic gifts that we usually receive ad nauseum every year). My wife especially loves gifts like these, so I may have to check it out myself...enjoy!
posted by Bobby Griffin @
4:22 AM


[-]
Friday, November 24, 2006...
Close call [-]
I almost blogged about what my wife and I bought my mom for Christmas. Then I remembered that my mom told me that she is a regular reader of my blog here. Crisis avoided...hi mom!
posted by Bobby Griffin @
11:06 PM


[-]
Managing Money [PPP] [-]
The following is a PayPerPost advertisement...scroll down for more posts
With a full time job now, I need to learn how to manage my money a little better. My wife and I put some money into a CD, but I'm quickly learning that isn't enough. It's never too early to start a retirement fund. As MoneyManager.com recommends,
Contribute Early to Your IRA
. Well, that may be next summer's goal (along with revamping my site here)...to learn a little more about the in's and out's of that kind of thing. Hopefully this website will be of some assistance.
posted by Bobby Griffin @
9:44 AM


[-]
Back! [-]
Back in good old New Jersey. I had a very nice time visiting back home in Scranton, but am always happy to come back to our place. Stay tuned for this weekend's updates, as well as next month's auction (coming very shortly!). Hope everyone had a terrific holiday!
posted by Bobby Griffin @
9:41 AM


[-]
Shocking Book [PPP] [-]
The following is a PayPerPost advertisement...scroll down for more posts
The holidays are a good time for relaxing, and to me that often means reading a good book. I especially like books that are exciting...that leave me needing to turn each and every page to find out what next. This book (short description below) sounds exactly like one of those books...check out the description or the
Book Website
to learn more about it.
"A trail-blazing self-made tycoon in post-Soviet Russia, Alex Konanykhin was worth $300 million by age 25, having created and controlled the largest bank in Russia. The rise of Boris Yeltsin to the presidency of Russia was financed by Konanykhin. Yeltsin rewarded Konanykhin by giving him the state residence built for the Soviet president and a large detail of Presidential Guards. But when the KGB kidnapped Konanykhin and stole his fortune, Alex and his beautiful wife, Elena, made a harrowing escape to America in September 1992.
Then a new nightmare started, as Konanykhin fought the FBI, INS and Justice Department to hold onto his freedom – and his life. The Russian mafia took out a contract on him, and to this day, the U.S. government is trying to deport him back to Russia, where he would most likely be killed, according to government experts.
"DEFIANCE: Or How To Succeed in Business Despite Being Hounded By the FBI, the KGB, the INS, the Department of Justice, Interpol Hit Men" lives up to its name. Konanykhin describes in eye-popping detail the waning days of the Soviet Union, the wild west atmosphere of the early Yeltsin years and a sinister deal between Russia and the FBI which made Konanykhin the chip the FBI agreed to pay to the Russians to keep its Moscow station open."
posted by Bobby Griffin @
9:37 AM


[-]
Thursday, November 23, 2006...
Happy Thanksgiving! [-]
Happy Thanksgiving to all my readers! I will be going back home to Scranton, PA for the holidays until Friday night...so no new posts until then. (Normally I'd have my laptop...but you know the rest of that story.) I just wanted to share with you guys a wonderful email that reminded me what Thanksgiving was all about:
"As I sit here writing this my blog has received 9,317 hits in just under 3 months. I know that most have come from being listed where I am at your blog.
So.. At a time when are listing what we are thankful for, I want you to know that your blog is on my list!"
~Barb from
Skittles' Place
Well thank you Barb (and everyone else) for your support of my site, your many kind comments, and your generous donations! Enjoy your Turkey Day!
posted by Bobby Griffin @
12:57 PM


[-]
Forums [PPP] [-]
The following is a PayPerPost advertisement...scroll down for more posts
One great resource for
PayPerPost
is their forum. PayPerPost is still a fledgling company, so it is very helpful to have a place where new users can help each other learn the ropes. You see a lot of "why was my post rejected," "what is page rank," and the ever popular "how long does it take for my blog to be approved?" Everyone there is very friendly and there is quite a postie community blossoming up. There is even talk in the forum of organizing a convention for everyone to meet. Not that I personally would go, but I still think it's pretty cool that it is even going to occur. Remember, if you still haven't signed up (and why not, I ask?), remember to use my email, BobbyGriffin@gmail.com, as your referrer when you do sign up...it'll make me $5!
posted by Bobby Griffin @
10:01 AM


[-]
Calling Cards [PPP] [-]
The following is a PayPerPost advertisement...scroll down for more posts
Want 4 hours of
prepaid calling card service
? All you have to do is sign up with Pingo. Calling cards are very useful. When we were on vacation in Europe...this was our only way to reach the United States...BECAUSE OUR CELL PHONE DIDN'T HAVE GLOBAL SERVICE! We assumed it would (not sure why), but we are so glad we had a calling card with us as well. Especially since we were aboard the targeted planes to be bombed from the UK. It was great to be able to call our family from London and reassure them that the security was very tight and everything would be alright. If you ever find yourself in a similar London-based situation, you can check out Pingo's
United Kingdom calling card rates
. In the age of cell phones, it might seem that calling cards are as important...and while I'll concede to them not being as widely used, they are still VERY important in certain situations and Pingo seems like a great company (with great rates) to get your cards from.
posted by Bobby Griffin @
5:47 PM


[-]
Monday, November 20, 2006...
Bestest Blog of the Day: 11/21/2006 [-]
New Mom on the Blog
...a review by
Mimi Lenox of Mimi Writes
I know what you're thinking. Not another boring blog full of scrapbook pictures of babies and cutesy stories. Right? I'll admit, there are a lot of family photos and everyday occurrences in New Mom's blog but honestly folks, who could resist a mom who writes this?
"I was up at 6am this morning and managed to bake a fresh batch of chocolate chip muffins for the kids before they left for school."
Move over June Cleaver? Not exactly.
Let's hit the highlights, shall we?
And if I'm lucky, maybe she'll send me some chocolate chip muffins.
Residing in South Africa
with her hubby and two boys, she works a full-time stressful job,
kicks serious karate
with her son (10/9 post) and describes a traumatic family event that has caused her to count her blessings over and over. Read about it in her 10/3 /06 article. Between
nanny disasters
and spur-of-the-moment family outings, this family of four (and a dog named
Dingaan
) will keep you entertained.
If you're up to your eyeballs in birthday parties, car pooling, sick kids, PTA and all that goes with parenting little ones these days, take a look at SuperMom's cascade of events. I was exhausted just
reading
her blog! How does she have energy to turn on the oven? There are zillions of blogs like hers that chronicle family life, but few do with as much dedication or flat out gusto. Although I found myself thinking
"Now, do I really need to know that?"
I just as quickly remembered the all consuming job she has and really applaud her efforts to keep it all together
and
find time to write. Family dedication
is
something to be upheld these days.
New Mom on the Blog does it well.

Not only is her blog beautifully designed with a journaly feel, I think she deserves the
Mom of the Year award
too. Click on over and give her your congratulations from
Bestest Blog of All-Time
and
yours truly
.
Now, Mimi would like some muffins, please.
posted by Bobby Griffin @
8:01 PM


[-]
Hot Tamale [PPP] [-]
The following is a PayPerPost advertisement...scroll down for more posts
Check out another funny confessional over at the
payperpost blog
. This time Tamale is in a bit of a better mood than last time. But she's still funny even when she's not bitching about this, that, and the other thing. And yes Tamale, a new HP digital camera would make me very happy as well. My wife has a camera, but I feel like I have to ask her permission to use it because once I almost dropped it and I don't think she trusts me with it anymore. By the way, as far as blogs are concerned, the PPP blog is pretty interesting if you are part of their program. They post a lot of good info and a lot of funny/interesting non-topical stuff as well. It may not be the bestest like me, but it's betterer than most.
Bestest Blog of the Day: 11/20/2006 [-]
Theory of Thought
...by Lizza from
I Am Woman, See Me Blog!
The Thinker (also known as Julia to family and friends), is the author of
Theory of Thought.
According to her, she simply
writes
about what's going on through her mind: her theories, ideas, insecurities, and perspectives. Many of us do the same thing, but few articulate their thoughts as well as she does--and she's only 16 years old!
She writes about issues that many teenagers experience, but in a very insightful and thoughtful way. (Hey, she doesn't call herself The Thinker for nothing!) You won't find the usual girly-girly things at Theory of Thought. Instead, expect to read posts about things like what would be apt to make The Thinker
stab an English teacher with her pen;
about
faking health
in order to actually
avoid
missing going to school; about what she thinks of Apple's
iPod Nano
collection; and so much more.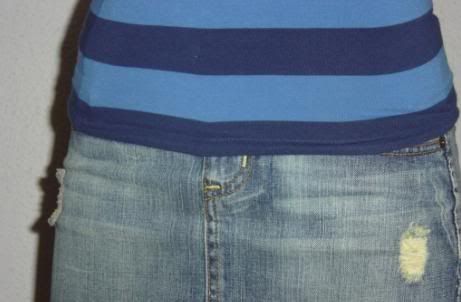 To say that The Thinker loves to blog is true, but it's so much more than just that. For her, blogging is
therapeutic,
something that helps her deal with some of the
problems
that she goes through. Don't get the idea, though, that Theory of Thought is all about teenage angst--because it isn't. She has lots of fun with fellow bloggers there as well: her
So You Think You Can Blog
competition is a great example of how she interacts with other people in the weblog world.
Do yourself a favor and read
Theory of Thought.
See for yourself why Lizza from
I Am Woman, See Me Blog!
believes that The Thinker highly deserves to be today's star at
The Bestest Blog of All-Time.
posted by Bobby Griffin @
9:16 AM


[-]
MyEclipse [PPP] [-]
The following is a PayPerPost advertisement...scroll down for more posts
I thought I'd blog a little more about
Eclipse Plugins
. This is a post especially pertintent for web developers. This plugin can definitely save you time and money...increase efficiency...all at the price of only $30/year...a fraction of what some other places will charge you (I'm talking three to ten thousand). If you are a web developer...can you help me with my site? Hehe, I'm just an amateur.